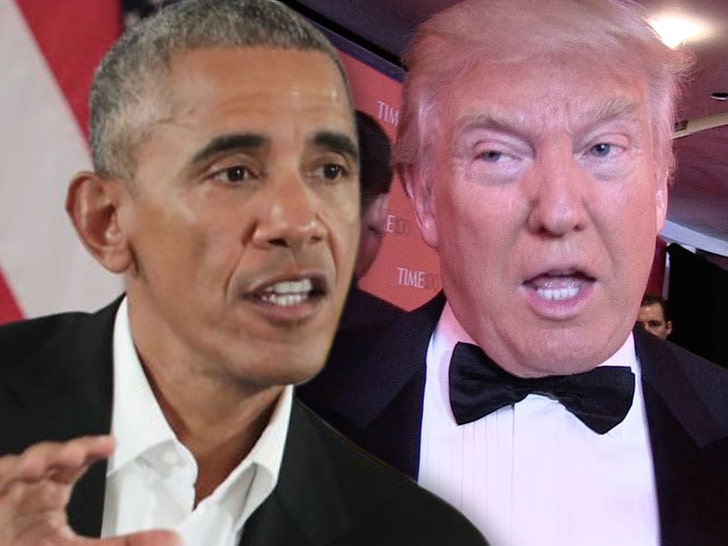 TMZ/Getty Composite
Donald Trump and former President Barack Obama are equally admired in the eyes of the world … according to a recent poll that has a lot of people upset for different reasons.
2019 marks Obama's 12th time in the top spot of Gallup's annual men's poll, and he's got some company this year … Donald Trump is making his first appearance. Michelle Obama is the most admired woman for the second year in a row.
No surprise … the results are divided sharply along party lines … 41% of Democrats name Obama and 45% of Republicans name Trump. According to Gallup, 12% of Independents chose Obama and 10% picked Trump.
As for the rest of the list … no other man was mentioned by more than 2% of respondents. Rounding out the rest of the top 10 … President Jimmy Carter, Elon Musk, Bill Gates, Pope Francis, Bernie Sanders, Adam Schiff, the Dalai Lama and Warren Buffett.
Michelle Obama wowed 10% of the respondents — down from her 15% last year — followed by Melania Trump at 5%. Oprah, Hillary Clinton and climate activist Greta Thunberg each had 3%.