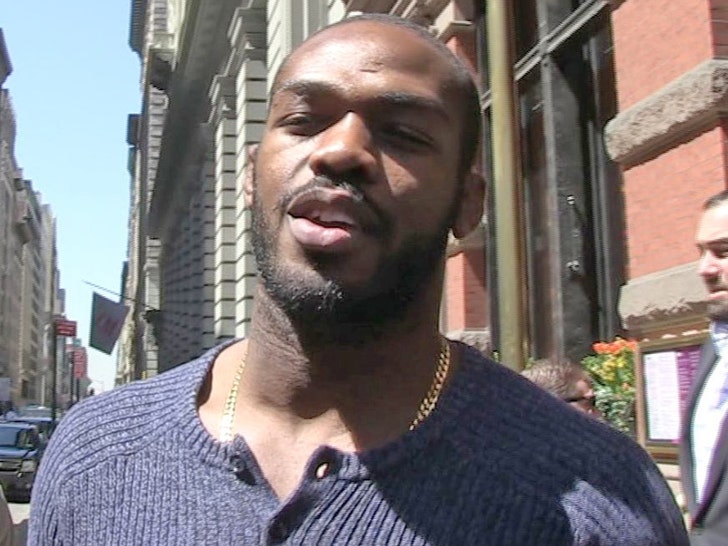 Exclusive Details
TMZ.com
Jon Jones plead no contest to disorderly conduct and won't spend a day behind bars — as long as he keeps his close clean — after the waitress he allegedly slapped stopped cooperating with authorities.
The alleged incident went down April 19th at a New Mexico strip club … during a wild night of partying.
A waitress accused the UFC superstar of slapping her in her genitals … before later putting her in a  "tight rear naked choke hold" that was so hard it lifted her in the air.
Jones was initially charged with battery — a petty misdemeanor — and was facing up to 6 months in jail.
However, the Bernalillo County DA's office tells TMZ Sports the alleged victim "did not wish to cooperate in assisting prosecutors with the case."
In addition … the DA says numerous witnesses they talked to failed to back up the accusers claims.
So authorities — who initially charged Jones with misdemeanor battery — reduced the charge to disorderly conduct and allowed the light heavyweight champ to plead "no contest."
Jones was allowed to enter a deferment program … meaning as long as he doesn't get into any more trouble, he won't spend a day behind bars.
During the 90 day program, Jones isn't allowed to drink or do drugs … or return to the strip club.
If he successfully completes the program … he's in the free and clear.