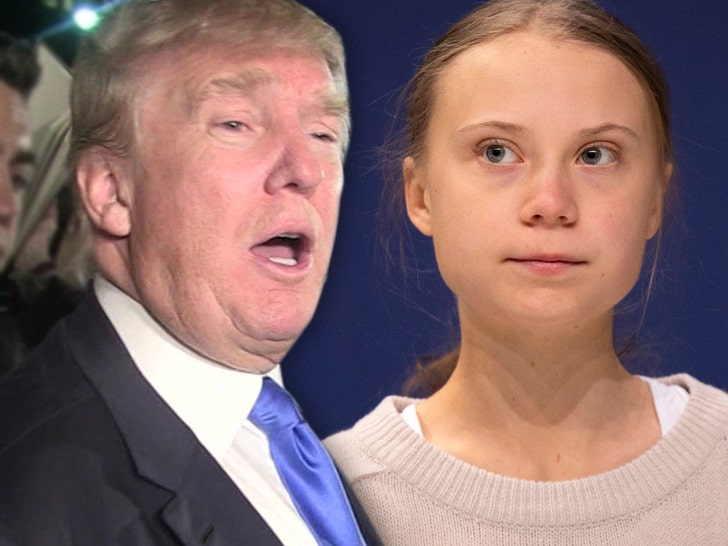 Breaking News
TMZ/Getty Composite
President Trump's getting one-upped in his favorite arena — Twitter — by Greta Thunberg, or as he refers to her … that kid with the "anger management problem."
The Prez took a pretty condescending shot Thursday morning at Time's Person of the Year. His reaction to her getting the honor … "So ridiculous. Greta must work on her Anger Management problem, then go to a good old fashioned movie with a friend!"
And, for the coup de grace, he added, "Chill Great, Chill!"
Well, the 16-year-old champion of the environment took Trump's advice … in the most facetious way possible.
She straight-up jacked his tweet and slapped it in her Twitter bio, which now reads … "A teenager working on her anger management problem. Currently chilling and watching a good old fashioned movie with a friend."
As a loud-mouthed, no respect-having teenager would say … he started it!!!